My Trip to Alabama to Get Courage
Is Alabama the only state in the union that has courage, you ask? Well, Courage started out in Tennessee and moved to Alabama.
Courage (Registered name: My Darling Dog's Courage) is my 4-year-old Coton de Tulear and when people ask what a Coton is, I say, 'a little white dog'.  He is the best possible canine friend I could have found.  He is very conscientious when it comes to potty breaks and in the two-and-a-half months I've had him hasn't gone in the house once.  This was a very important requirement for me. He's also loving, sweet, playful and fairly obedient though he is a consummate beggar.
Our story starts in about February. I was looking for a Coton to adopt (they are quite expensive to buy), but every one I found got away before I found and responded to the ad. Casting my net wider and wider, I finally found Courage in Mobile (about a 7-8 hour drive from Houston).  I made plans to meet the woman halfway, but then a cautious friend convinced me that I was at risk, that it was probably a scam.  Long story short, I cancelled and continued my search. To no avail.
Over the course of the next few months, I kept in sporadic contact with the woman who owned Courage, always surprised that he hadn't been snapped up.  In May, I had plans to visit my son in Yorkshire for a month, so I asked Amber to keep him until I returned. She agreed to keep him for me and didn't ask for any compensation though I volunteered.
While I was in England, I received a frantic message that she needed to get rid of him and that someone had offered her about half again what I'd agreed for a rehoming fee.  There was very little I could do from 3,000 miles away, and I told her to take the other person's offer.  I knew that I'd resume my search when I got home but all along I'd just had a 'feeling' that Courage was the dog for me.
A few days before I was due to return, she again emailed me and said she still had him.  I agreed to pick him up on the first weekend in June, which meant that I scarcely had time to unpack before I threw a few things in a case and zoomed off to Mobile.  I was very lucky that a friend had agreed to go with me because it rained incessantly and I don't see terribly well under those conditions.
We stopped by a casino in Louisiana on our way, stayed overnight and the next morning Amber brought Courage. He was just the cutest thing I'd ever seen with his tail flung over his back and his soft eyes 'smiling'.  I loved him at once.
At about 11 AM, we loaded up with Courage in my lap and Kelly driving and aimed the Miata's nose toward Houston. Except for having to sit for almost an hour to wait while traffic was cleared in an accident on I-10, we made semi-good time and arrived home around 7.
Courage settled in quickly and now owns the house. My neighbors love him, but he does have one serious fault.  He can be very aggressive when meeting new people.  He did bite one of my neighbors (she doesn't love him I dare say).  We need to enroll in some quality dog training for this personality faux pas.
A Coton de Tulear is the Royal Dog of Madagascar and once upon a time could only be owned by the nobility.  The breed's name derives from the fact that their coat is soft as cotton and silky.  For show dogs, the coat is worn long.  I'm letting Courage's coat grow but I doubt I'll ever show him.  I spent enough time in show rings with my Andalusian horses years ago.
"Courage is a love affair with the unknown." Osho, and so it was for me and my little white dog, but I always felt that this one was just right.
My latest book will be released by The Wild Rose Press on 9/13, but is available now for preorder. http://a.co/aELockF
Here is the blurb for my dark fantasy about the many faces of love:
Angels in slavery? Brit Montgomery cannot believe it, until she is sent on a rescue mission to another dimension and witnesses the cruel practice first hand. The angel, Gyldan, is the most beautiful being she's ever seen. She is drawn to him but sometimes beauty disguises wicked secrets. This man who rocks her world seems more demon than angel.
Gyldan, born into slavery, has one desire—fly free. When he escapes to Earth, he faces an alternate self-realization full of dark glory…and disbelief. Gyldan is bent on experiencing his newfound powers unmindful of the harm to Brit or others.
Confused and hurt by Gyldan's erratic evil actions, Brit turns away. While Gyldan's journey of self-discovery pulls him further distant, Brit finds acceptance in a solitary, comfortable life of her own until she realizes the day of reckoning has come. Will Gyldan be her final ruin or has he come back to her with a gift more precious than life itself?
Excerpt: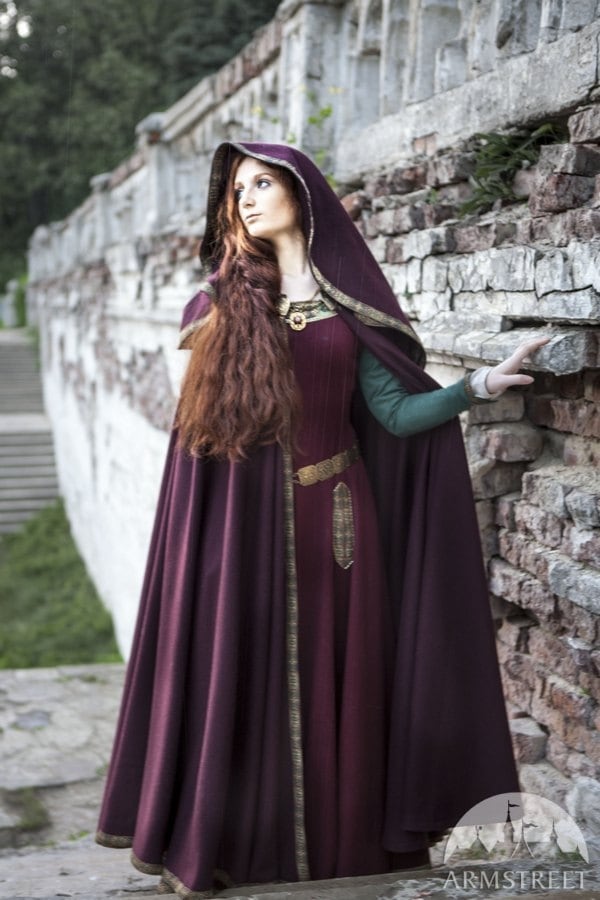 The lady flipped her hood back, and I stopped breathing.  In her olive wool cape, she looked like a wood nymph, at once young and innocent but wise.  Dark hair curled around an oval face.  Without a trace of fear, big, beautiful eyes held my gaze.  She didn't belong to this dim, cruel world, and I ached merely to touch her.
Her lips parted on a soft exhalation. "You're an ang—Malak."
If only I could return her smile, but Ragnor would slice me in half.   I was forbidden to glance at her, but couldn't take my eyes off a vision so perfect I might have conjured her, even to the scent of the forest and rain.  A memory of Miriam assaulted me, but I was helpless to control my feelings.  Never had a woman affected me as this one did.  I felt awkward, terribly aware of my worn clothes and the wings arched behind me, yet giddy and aroused.
My eyes offered the smile my lips were forbidden.  "Yes, My Lady."
She tilted her head to look up at me.  Her gaze drifted over my wings, my face, flicked lower.  "In the North, we have heard of the Malak singers.  What's your name?"
I was too shocked to answer.  Like an addle-pated fool, I gaped at her, and she laughed.
"Stand aside, Gyldan."  The giant slammed his paw against my shoulder, throwing the weight of my wings to the left, and I lost my balance.
The lady's hand shot out to steady me.  Ragnor wedged his body between us.  I stumbled into the wall.  As I righted myself, I glimpsed an angry expression on Lady Hamlin's face.
She stepped past Ragnor and touched my arm.  "Are you all right?"
Excitement trembled over my entire body.  "Yes, My Lady."
"You'll see the freaks perform tonight."  Ragnor shot me a dark frown, gesturing for her to follow.  "Come, Lady Hamlin, I'll guide you to your chambers."
"Gyldan."  The sprite grinned as she smoothed a dark curl back from her face.  "Do you know the way?"
"No, My Lady."  I was forced to lie to save my hide.  "I have never been in this part of the castle before."
"Off with you then."  A graceful hand shooed me along.  "Be about your business, and I shall go about mine."
She had brushed me off like an insect on her sleeve.   What had I expected?  That she would feel the same overwhelming attraction I felt?
Courage is a great companion, yet to become an inspiration, but constant.